STRENGTHEN AND SIMPLIFY SECURITY AT SCALE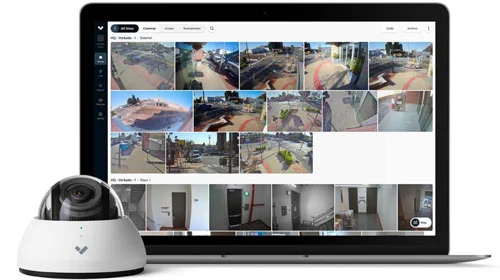 Verkada's line of hybrid cloud security cameras combines powerful edge based processing with the limitless capabilities of cloud computing. With Verkada's hybrid cloud architecture, cameras analyze events in real–time, while simultaneously leveraging Verkada's industry–leading computer vision technology for instantaneous insights that bring speed and efficiency to incident investigations.

From Command search, Verkada's centralized web–based platform, users can find the footage they need in seconds. With features like Motion Detection, People Analytics, and Vehicle Analytics, teams can quickly search across their organization to find relevant footage, eliminating the need to scrub through incidents manually.

All cameras have built–in onboard storage, including extended storage options up to 365 days of continuous recordings. With Verkada, organizations no longer need to worry about managing and maintaining devices like NVRs. Verkada cameras can self–manage, process and safely store footage locally on each device, while cloud–based archiving allows organizations to save and share as much footage as needed.

Available in a wide range of form factors, including indoor and outdoor models, Verkada security cameras work out of the–box without any additional downloads or configurations. Users can access events and associated footage from virtually anywhere from any device. Most importantly, without needing to open port forwards or set up VPNs, all Verkada traffic is automatically protected with data encrypted in transit and at rest.
Superior Security paired with cloud-based storage you can count on.
NO NVR OR DVR
THE RELIABILITY OF ONBOARD STORAGE, WITH THE ACCESSIBILITY OF THE CLOUD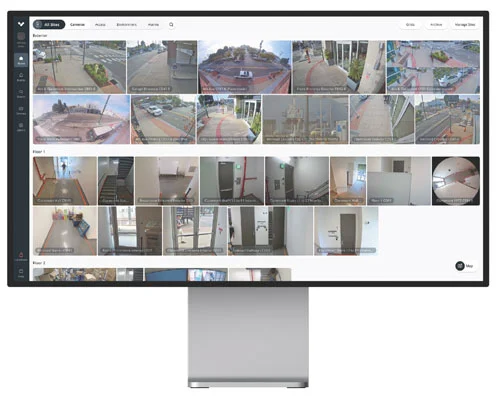 Simple to Install
No NVRs, DVRs, or servers—just a PoE connection
Cameras come online and configure in minutes
No added software or complexities like port forwarding
Easy to Use
Centralized management for seamless access vertically anywhere
No training required to access footage and features
Find, download, and share footage from any device
Ready For Scale
Bandwidth–friendly, using 5–20 Kbps per camera in steady mode
Scale to thousands of cameras across all locations
No added equipment needed to support additional cameras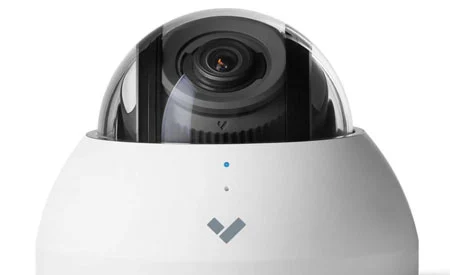 No Hidden Costs
Hardware includes an industry–leading 10–year warranty
Automatic firmware updates keep systems secure
New features and enhancements are added at no additional costs
Advantages of Cloud–Managed Solution
Secure remote access on any device nearly anywhere
Real–time alerts if cameras fall offline
SAML–based integration with single–sign on (SSO) solutions
Continuous updates with new AI features
Instantly share live footage via SMS and email
Live, proactive alerting based on unusual activity
People counting and heatmaps to visualize your space
Learn more about Verkada Access Control.

Verkada 1.3MB PDF