Cloud–based access control that seamlessly integrates with powerful video security.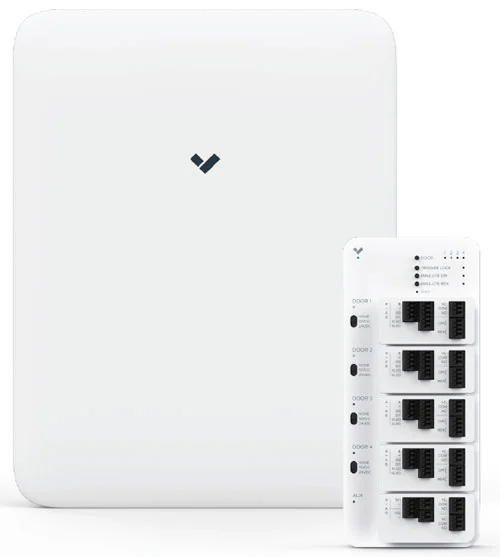 Verkada Access Control combines enterprise–grade access control with a powerful, cloud-based management platform for a solution that's always simple, secure, and ready for scale.

Starting with Verkada's Access Controller, users are able to bring plug–and–play simplicity to managing doors and access across their organization. Access Controllers work with your building's existing door hardware and readers.

Once doors are connected, they're ready to be managed from any device via Verkada Command. The Verkada Command platform allows you to easily manage building access, schedules and users. Integration to active directory platforms ensure that employees are automatically configured, onboarded and offboarded

Through Verkada Command, access control and cameras are connected seamlessly to deliver real–time video analytics on access events. Using Verkada's industry–leading edge–based video processing, users are able to not only see what is happening at their points of entry, but also proactively take action for meaningful events.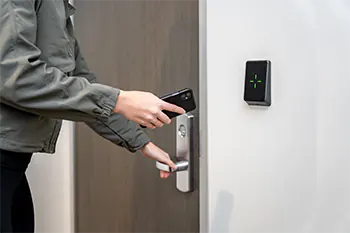 Cloud–based access control for easy management across all sites and users
Manage all sites and users across your organization
10–year warranty on all hardware
Seamless integration with Verkada video security
Works with existing door hardware and readers
Secure Touchless Access with Bluetooth using Verkada's Pass App
Powerful features to gain greater visibility and control into your sites.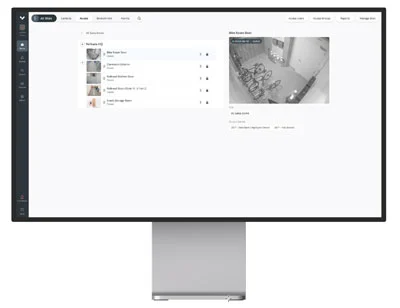 Command
Verkada's cloud–based management software, is designed to deliver simple access and management for all doors, peripherals, cameras, and users across all sites from virtually anywhere in the world.
Door and Peripheral Management
Instantly see events including live and historical footage
Filter by events such as unlocks, door opens, and access granted or denied
Create custom schedules for any day of the week
Video Integration
Associate existing Verkada cameras with doors for increased visibility
Add multiple cameras to see events from multiple angles
Quickly export video evidence for investigations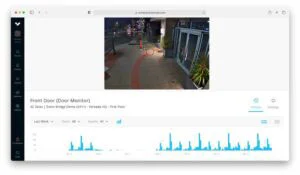 User Management and Permissions
Import users, integrate with active directory, or add new users manually
Control door access by user groups
Assign multi–format access including cards, pins, and mobile access Site
Site Management
Manage a limitless number of doors across any number of sites in your organization
Access all your doors and cameras from Verkada's centralized Command platform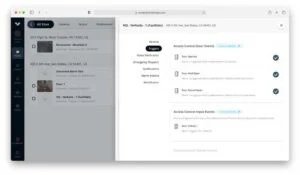 Instant Video Analytics for Any Door
Pair a Verkada camera to get video context on any door event and integrate computer vision functionality like Person of Interest detection.
Live and Historical Access Events
Enable the Access tab to see when the door is opened & held open as well as door activity over time. View all your cameras and doors from Verkada's centralized Command platform.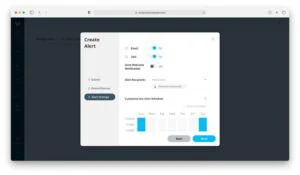 Real–time Alerts and Reports
Configure granular SMS or email notifications for more proactive incident response. Export reports to investigate or audit historical events.
Best of Both Worlds
Continue using your existing access control or alarms system to avoid disruptions to your business. AX11 Event Bridge does not require a full system migration, so installs take hours, not days.
Alarms Integration with Professional Monitoring
Door events can be triggers for Verkada Alarms. While your site is armed, agents will review video footage of these events from nearby cameras in real time.
Learn more about Verkada Access Control.

Verkada 1.3MB PDF
Ask an Expert